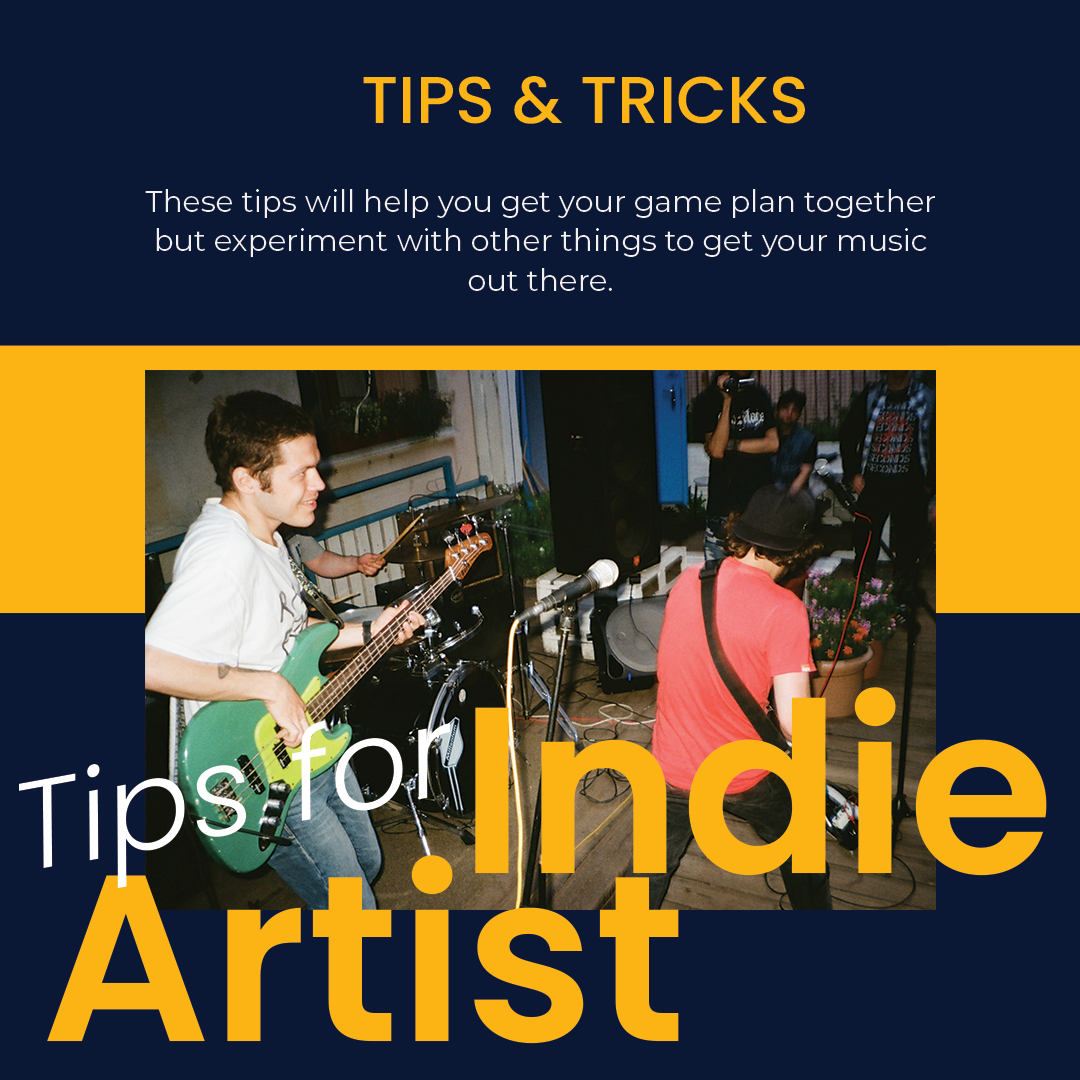 7 Promotional Tips for Indie Artists
Indie artists, making music isn't enough. You need to bring that music to the people who will love it. The marketing and promotional end can be scary for a lot of musicians. You want to create your music. You want to play. Promotions just sound boring and like hard work.
Want to know the truth? If you approach it right, promotions and marketing can be fun for you. You're already a creative person. Great marketing takes creativity.
There are some tried-and-true methods to promote your music. But you also want to add your own creative spin to anything you do. You know your music. You know the people you want to play for. These tips will help you get your game plan together but experiment with other things to get your music out there.
Years ago, musicians made demo tapes and played small venues to build a name for themselves. But they were really aiming to get noticed by music labels. Today, there are ways to bypass music labels to make a living from your art. Or, you can do both, build a name for yourself, make money, and take it to the next level.
Let us dive in to these 7 Top Promotional Tips for Indie Artists
You'll find a lot of creative ways to promote yourself and your music. These are some standard things that you should add to your promotional list, but get creative. The more creative, the better.
1 Make Yourself the Brand
You'll hear this in marketing circles a lot because it's effective and necessary. Branding is a key way that your audience will get to know you. For musicians, you are your own brand. If you're in a band, the band is the brand. So what does this mean? It means you want to sit down and really think about what you represent. What's important to you? What does your voice sound like? And what do you want your audience to feel when they hear from you?
This might be a matter of staying true to your own voice. As you grow, you might get offers to market other people's products as a revenue stream. Make sure when you're doing that, you're still staying true to your own voice.
2 Build an Indie Artists Website
Your website is the only property that you actually own online. This might sound like a lot of work. But think of it this way – a nameless, faceless social media platform can't arbitrarily take down your website.
It's fairly easy to put up a professional-looking website on your own. You can also hire someone to do it. You can sell your own merch from your website, announce shows, and post links to videos. We're not saying not to use social media. In fact, it's the next item on the list. But you want to have your own website to promote through your social media.
3 Grow Your Social Media Platforms
Social media marketing takes time and commitment. We don't recommend being on EVERY social media platform. Pick a few that work well for you, that you like, or where you know your primary audience is active. If you're a solo artist, you might concentrate on one or two channels. If you're in a band, you might divvy up the social media platforms so that different band members are active on different platforms to extend your reach.
4 Grow an Indie Artists Email List
Your email list is an important part of promoting online. There are a few ways to grow your email list. A lot of people will use free giveaways. So maybe you offer a song download for their email information. You might also just offer a sign-up on your website to stay updated with the latest news. A lot of artists will also offer little extras to their email subscribers.
You don't want to spam your email list. You just use this to keep in touch with big things like upcoming shows. If you play live often, you might send out a newsletter once a month giving them all the dates. If you have a really big venue show, you might promote that separately.
5 YouTube Should Be a Primary Channel for Indie Artists
YouTube is one way that your audience will find you. It gives you the tools to bring your music to a fan base. Use it. When you develop any of your social media channels, including YouTube, remember that it can't just be about selling. It's about connecting with your audience. Give them the content they want. You can add live performances and vlogs. Maybe work on individual recordings for YouTube that can be shared across your social media (and hopefully other people will share them, too).
Don't think of digital recordings as "giving away" your music. Think of it as a way of introducing new fans to your sound.
6 Merch!!!
Merchandise isn't just a way to make money. It's one of your key promotional tools. Develop keychains, stickers, tee shirts, and other merch that your fans will love. Your merch can be as simple as a tee-shirt with your logo and as unique as your own sayings and designs. The sky really is the limit here.
Merchandise gives you a revenue stream, but it also serves as a promotion for you. You'd be surprised how many people will find you because they saw a fan wearing or using something with your logo on it.
7 Live Shows
Nothing promotes an indie artist as well as your live shows. No matter how big or small the venue, people love to hear live music and they will follow musicians they've seen in person. This is a great way to promote yourself and build your following. And, let's be honest, it's probably the reason you started playing in the first place – to perform in front of a crowd.
Subscribe to the newsletter for more Tips and Tricks